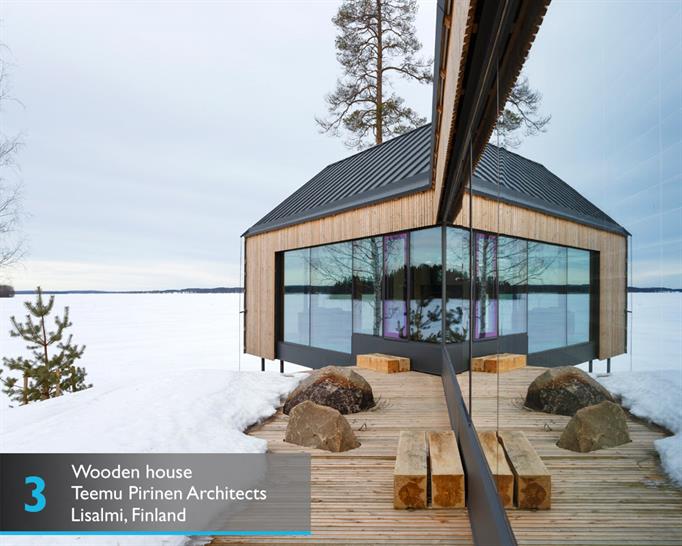 Click image to expand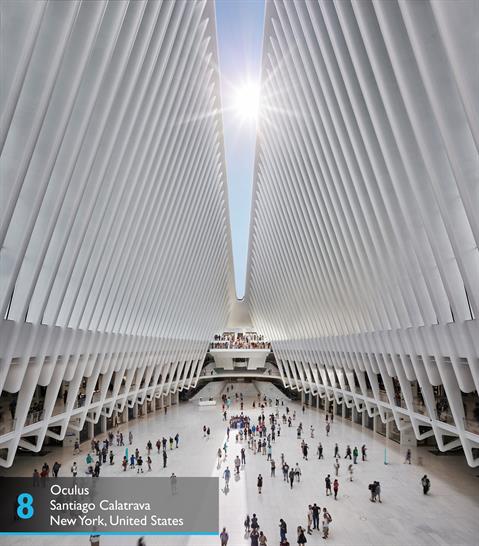 Click image to expand
of
Big name architects continued to roll out a host of landmark projects in 2017 with Zaha Hadid Architects, Herzog & de Meuron and Santiago Calatrava all featuring in our run down, while smaller projects from regionally based architects also get a look in. Here are the stories that were most popular on the WAN web site during 2017.
1. Number one in our run down is a smaller scale project. This house, designed by Filipe Saraiva Arquitectos, is located in Ourém, Portugal and it's not only a safe haven from the world but it acts as a shelter from the fierce Portuguese sun.
View Here: House, Filipe Saraiva Arquitectos
2. Back at the start of the year Snøhetta's King Abdulaziz Center for World Culture, built following a design competition in 2007, turned a few heads. The bold new initiative on the part of the Saudi Aramco Oil Company aims to promote cultural development within Saudi Arabia.
View Here: King Abdulaziz Center for World Culture, Snohetta
3. Another small project, this detached house, designed by Teemu Pirinen Architects, has three wings and was built in a beautiful lakeside location in Central Finland, offering stunning views of the lake from every part of the house.
View Here: Wooden house, Teemu Pirinen Architects
4. Back in May, the layers of Beirut's rich history were reflected in the design of this unique building designed by Herzog & de Meuron
View Here: Beirut Terraces, Herzog & de Meuron
5. The China World Trade Center Phase 3C in Beijing, China, designed by Andrew Bromberg at Aedas, will anchor the new central business district in China's capital city, and it proved popular with WAN readings in March.
View Here: China World Trade Center Phase 3C, Aedas
6. Zaha Hadid Architects continue to create ground-breaking architecture… The world's tallest central atrium extends 190m through the full height of this new building in Beijing
View Here: Leeza Soho, Zaha Hadid Architects
7. In February Santiago Calatrava unveiled a new 1.4m sq ft project at the heart of the transformation of Greenwich Peninsula in London
View Here: Greenwich Peninsula scheme, Santiago Calatrava
8. The 16th anniversary of the September the 11th terrorist attack in New York was marked at Santiago Calatrava's Oculus in Manhattan with the symbolic "Way of Light" moment
View Here: Oculus, Santiago Calatrava
9. Number nine in our run down is another large residential project from Herzog & de Meuron. With so many towers following a set form this building has only five apartments that are repeated out of a total of 145, giving all those who live in this project a truly unique home
View Here: 56 Leonard Tower, Herzog & de Meuron
10. CORE Architects won the competition to design a landmark building with offset floor plates for a master-planned community in Canada
View Here: M-City Tower, CORE Architeets
Nick Myall
News editor