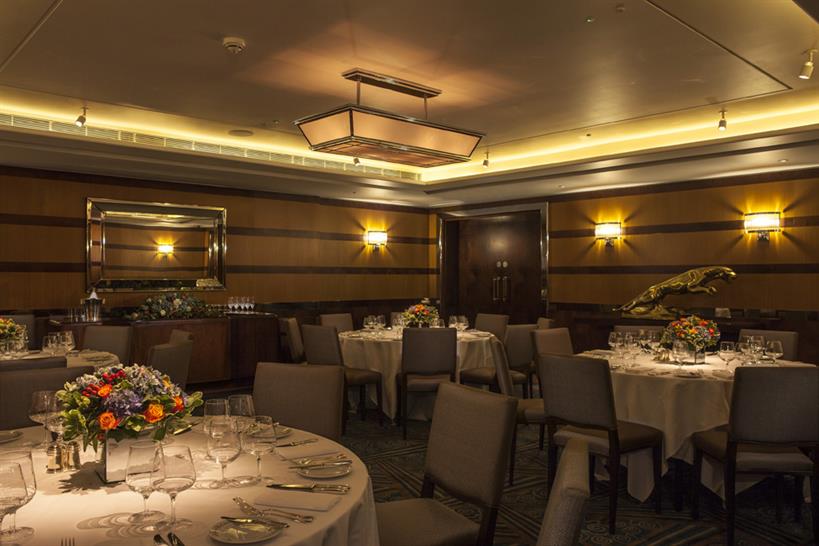 Click image to expand
Photo Credit David Loftus
of
Hotel specialist Richmond International has worked with Grosvenor and acclaimed London restaurateurs Corbin & King to convert a former Mayfair car garage into a five-star bespoke hotel.
The Beaumont, Jeremy King and Chris Corbin's first hotel, opened autumn 2014 and encapsulates the elegance, glamour and personalised hospitality of pre-war Mayfair. Originally built as a car garage in 1926, and occupied by Avis Rent-A-Car until 2010, this Grade-II Listed building by famed 20s architects Wimperis & Simpson offers a pure Art Deco style.
The project involved the conversion of the building by ReardonSmith Architects, who had searched with Corbin & King for four years for the right site. Inspired by original Art Deco buildings all around Europe, Richmond's interiors for The Beaumont pay homage to this first truly cosmopolitan and international design movement.
Antique and vintage pieces, as well as original works of art, posters and photographs sourced over the years by Corbin & King are placed throughout the public spaces and suites of the hotel. Floor-to-ceiling steel windows run the full width of the building and the main Lobby and reception features a checked black granite and gold travertine floor and curved back wall in cherry leading through to the bar and restaurant beyond.
The classic Grill Room is on two levels, surrounded by specially commissioned murals and an eclectic collection of artworks, with an ornamental stained-glass roof light overhead, featuring linear geometric panes. The seating area features blood-red leather banquettes, 1930s bentwood and studded chairs. Behind a partition of rosy reeded glass panels, visitors will find the American Bar, adorned warm, bespoke period furniture in deep, dark browns.
The Cub Room, is a bar and lounge exclusively for the use of the hotel guests, and features a small bar, with the walls and ceilings lined in a European cherry wood with strips of bronze, a hand-made Art Deco carpet in taupe and brown, and a varied mix of original and bespoke chairs.
The bedrooms and suites exude luxury in pure, but softer Art Deco style, with polished rosewood wardrobes and sliding room partitions, timber headboards, bronze mirroring, mohair velvet chairs, bespoke, geometric wool carpets, bronze handles and original of-the-period artwork and photography. Marble, chrome and glass feature heavily throughout the bathrooms, floors with black and white marbled mosaics creating geometric patterns, and ceilings featuring elegant Art Deco lighting.
A particular feature of the hotel is Antony Gormley's ROOM, a suite in the form of an inhabitable sculpture by the artist. The steel figure was unveiled in June 2014, and overlooks Brown Hart Gardens in the heart of Mayfair.