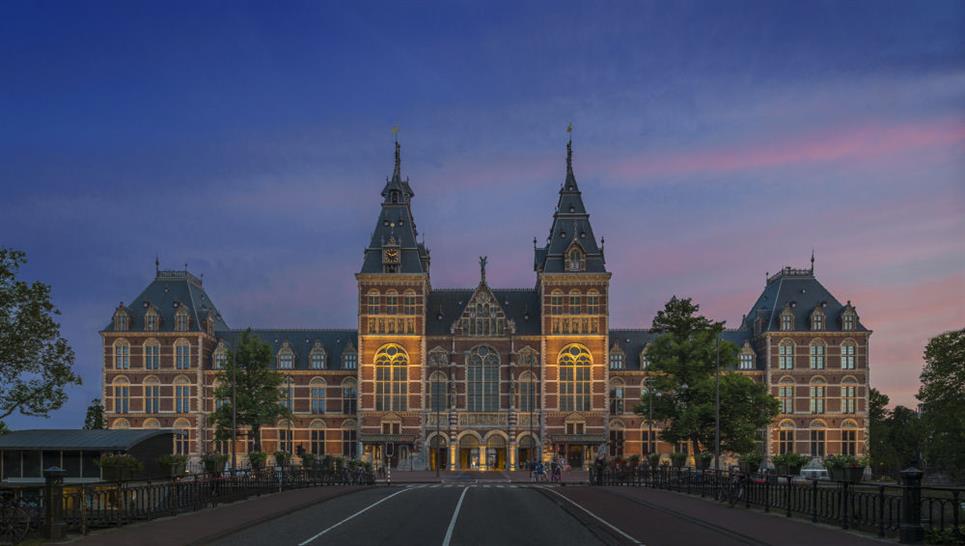 Click image to expand
John Lewis Marshall
of
The new exhibition wing - the Philips Wing - of the Rijksmuseum will open on 1 November, completing the second and final phase of the 11-year transformation of the Dutch national museum.

It was designed by Seville-based architecture firm Cruz y Ortiz, who are also responsible for the 2013 remodelling of the main building, and will showcase high-profile exhibitions from its own collection and art on loan from international and national collections.
Similarly to the renovation of the main building, the wing combines new and historic elements to create the new exhibition spaces.
It features a new double-height atrium, designed as a smaller version of the grand entrance court, while a new glass roof lets in ample daylight. Meanwhile, a grand acoustic baffle and lighting fixture echoes those already installed in the main building.

The first exhibition will be Modern Times: Photography in the 20th Century, featuring works from Brassaï, Man Ray and Jacques-Henri Lartigue. And, for the first time in its history, the museum will also have a permanent room to exhibit photography. The first exhibition there will be Document Nederland: The Netherlands - Belgium.

'Fragment Building'
The current Philips Wing is the name for a number of expansions to the main building (1885), which were constructed at the end of the 19th century and the beginning of the 20th century (1909-1916) by Pierre Cuypers and his son Jos, who was also an architect. The part that was also known as the 'Fragment Building' is the most special.
At the end of the 19th century, many historical buildings were renovated or demolished in the Netherlands. The Rijksmuseum wanted to preserve a number of construction fragments for Dutch architectural history, so these fragments were brought to Amsterdam from all over the country. This is a unique phenomenon: a museum where the collection pieces formed the museum building itself. The Ochkingastins staircase tower in Franeker, the arches from the stairwell of the Constantijn Huygens house in The Hague and the wall from the stables of the Castle of Breda; all of these constructions have been integrated into the current
From 1 November, the façade - which is part of the new entrance area designed by the architects - from the castle of Count Hendrik III of Nassau in Breda can once again be admired in the Philips Wing. The wall (2nd quarter of the 16th century) was part of the castle's stable complex, one of the earliest buildings in the Italian Renaissance style in the Netherlands. It is 20 metres in length, 3.5 metres wide and richly decorated with sandstone elements (columns and arches), windows and doors.