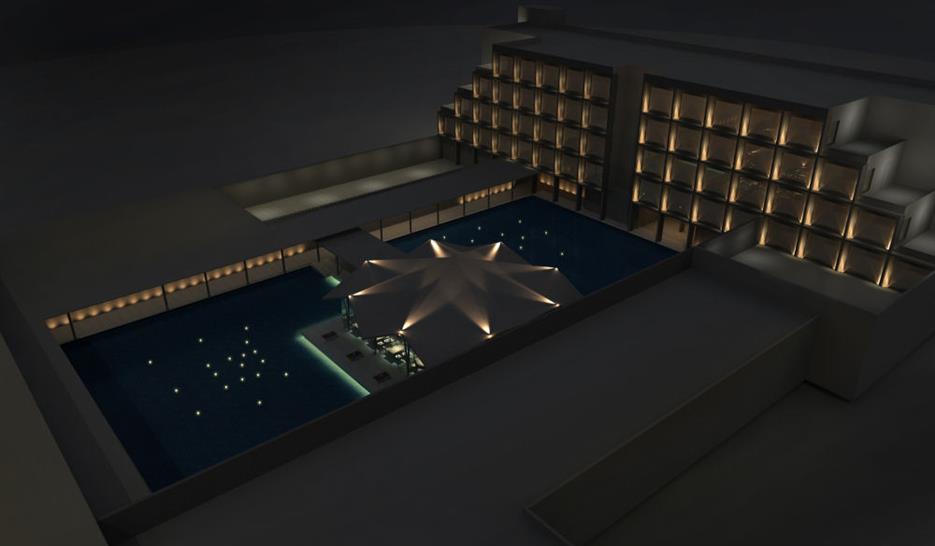 Click image to expand
Tirupati Hotel
of
Shimul Javeri Kadri is the Founder and Principal Architect of SJK Architects, a Mumbai-based firm that has spent the past two decades designing spaces that are rooted in the earth, harnessing the power of the sun, the wind and nature to create volumes suffused with light. SJK Architects implements contemporary innovations that draw from Indian traditions and spiritual metaphors to create projects that are socially and ecologically relevant to the diversity of Indian culture.
Shimul Javeri Kadri spoke to WAN's Mumbai Correspondent Pallavi Shrivastava about...
Her education
College days were about idealism, The Masters - Louis Kahn & Corbusier followed by BV Doshi & Charles Correa; 'Vernacularism' as practiced by Lawrie Baker and Hassan Fathy and plain simple drafting with a T-square and a drawing board. After graduating as an architect in India, I went to the US to do a Masters in Architecture and realised I had enough architecture under my belt. I loved the flexibility and opportunity to study politics, sociology and economics through a Masters in Urban Planning and discover 'grounding' and meaning in design. So, in many ways, I put the cart before the horse and studied liberal arts after architecture.
Specialising vs diversity
Diversity is wonderful up to a point. Then standardisation and process must be developed so that the practice has a strong backbone. The strengths of SJK lie in optimising climate and cultural context. Egalitarian democratic societies, a deep respect for nature and living with it, and a fundamental belief in people and their connectedness drives our world view.
This translates to buildings that sit comfortably and naturally in their environments - shorn of a certain egoistic individualistic character, buildings that embrace natural materials, the sun and the wind, as opposed to mechanised boxes that alienate people and nature. Our projects are extremely diverse in character and location but address these aspects of land, people and materials. This, in a country as diverse as India leads to a celebration of its cultural richness.
The next generation
Architectural education in India could benefit from a major emphasis on the 'case study' approach where buildings are analysed for their inspiration, their construction methodologies and their social and environmental impact. The skill based education I received worked well in many practical ways but this too could have been enhanced with 'real' materials and site construction rather than bookish theoretical knowledge.
And of course, I firmly believe that Karl Marx Socrates, Derida, Fritjof Capra, Thomas Friedman and Steve Jobs influence architecture as much as the Masters of Architecture do, so studying thinkers and movements would help architecture to be more anchored and holistic.
Women in architecture in India
Young women working in architectural firms has increased and improved. The numbers are growing - but ultimately, unless the profession is better valued, it is difficult for women architects to justify the opportunity cost of their careers over their homes. On the flip side, India has a long way to go on the perception of women - and architecture is still seen in the domain of Engineering and 'manhood'.
I recently encountered a lovely product called 'Goldiblox' which encourages young girls to use their spatial and engineering skills through stories. These initiatives can motivate and create a firm bedrock for female initiatives in this profession at an early stage. Having said all of this, I firmly believe that belief, focus and passion overcome all biases and every woman-led project changes perceptions dramatically.
Interview by Pallavi Shrivastava