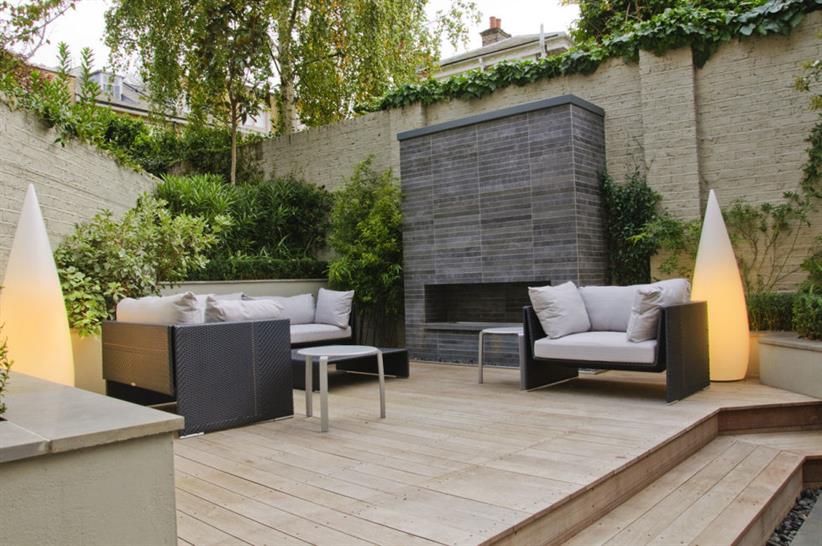 Click image to expand
Peter Baistow
of
Interior Designer Susan Knof of London-based architects and designers SHH has created a new home for private clients in Hyde Park, London, which combines understated elegance with practical and flexible spaces for real family usage, set within a classic, white stucco Victorian townhouse.
SHH's client - an international family with a suite of homes (including one in New York and one in continental Europe) - purchased the four-storey property and appointed SHH both as interior architect and designer/decorator to re-plan and redesign the interior to fit their specific wants and needs.
'The overall brief for the interior was non-prescriptive in terms of detail, but was more about feel. commented Susan Knof, SHH Senior Designer and lead designer for the interior. 'The client asked for a classic and sophisticated series of spaces in muted grey tones. As the client didn't like curtains, wall coverings or finishes such as polished plaster, we had to look for ways to add an element of glamour to the requested cool, calm and classic approach, so that the space also had variety, drama and a sensual richness.'
Architecturally, the most important change to the structure of the house was the excavation of the back garden, which was previously elevated and messy and made the lower-ground storey of the house dark and unattractive. Now, a new lower-ground living space opens directly onto a new garden space, redesigned by garden designer Kate Gould (Chelsea Flower Show double-gold-medallist and frequent creative partner on SHH's residential schemes), creating in the process two vast and usable spaces filled with light. The indoor and outdoor spaces are divided only by full-height bi-folding doors and are linked by new stone flooring (in charcoal grey with a metallic overcoat), which extends from the lower-ground interior out into the garden, creating a strong visual connection and making both spaces appear more extensive.
The garden has been designed for all-year usage, with space for entertaining and relaxing, including a raised section of timber decking. The colours of the garden reflect the muted tones inside the house and the planting consists of pleached Ligustrum, Buxus hedging, Magnolia grandiflora, Ateli chathamica and seasonal colour. A bespoke fireplace and large outdoor dining table combine with Dedon all-weather furniture.
The lower-ground floor interior is made up of an open kitchen and informal living and dining space, along with a toilet, utility room and existing stair to the ground floor in exposed concrete. The kitchen is by Poggenpohl with a 2.5m long 'Link' dining table by Jakob Wagner and six brightly-coloured Arne Jacobsen 'Grand Prix' chairs, along with platinum-enamelled ceramic 'Ringo' side tables and three feature 'Bishop' stools in white and black ceramic, all by India Mahdavi of Paris. 'We introduced white and black elements throughout', explained Susan Knof, 'in order to add a touch of high-contrast glamour to the otherwise subtle and subdued colour scheme.'
Behind the dining table is a custom-made feature oak veneer wall (by Interior Joinery), hand-etched with a bespoke designed (by Susan Knof) floral pattern with open recessed side bookshelves, allowing for both open and hidden storage and the concealment of AV equipment, with concealed lighting below the 'floating' wall and on each shelf. A long sofa, upholstered in a J. Robert Scott fabric (with Sanderson 'dandelion clock' cushions), stands in front of a vibrant artwork, chosen jointly for the space with the client. A lower ground toilet is decorated in dark grey glass mosaic tiles.
The main entrance to the house is via the raised ground floor, which houses an entrance hallway, guest cloakroom and a large formal reception, dining and living area which extends across the whole length of the first storey.
The hallway features a black-lacquered entrance console table by Christopher Guy, made to bespoke dimensions for the project, and a series of three high-gloss, black-lacquered and bevelled convex Lennox mirrors from Boca Do Lobo. A large-scale, free-formed nickel chandelier by Brand Van Egmond illuminates the space, whilst the artwork on the wall in this space is the client's own. An existing stair has been refurbished leading up to the first floor with new timber treads and a bespoke wrought iron handrail, designed by Susan Knof. Flooring is in large-format panels of black fumed oak.
The full-length reception, dining and living space is entered via a grand double door (bolection-molded) in dark charcoal grey-tinted wood. The formal dining area is at the front of the space, delineated by bespoke folding screens with matt lacquered fretwork panels and sheer 'Dedar' fabric inlay, offering privacy from the street whilst ensuring that natural light is not prevented from entering the room. To the side of the table sits a neo-classical cabinet with a mirrored and black-lacquered chest containing three centrally-positioned doors, by Christopher Guy, with a large-scale metal wire vase on top.
An varnished oak dining table (by Modenature) with eight pewter-sued Ashcott dining chairs with polished nailing detail sit below an Ella suspension chandelier with black lacquered lampshades. To the side of the table a new fireplace is framed by two chairs, along with a set of three black gloss-lacquered Naos nest of tables. The custom-designed armless fireside chairs are in flannel grey cashmere wool seating with a floral-patterned Calvin Klein Home upper fabric and amethyst-dyed superkidskin leather cushions. Above them are a mirror and a mixed media artwork belonging to the client. Just beyond the fireplace area is a full-height media unit, with two doors in upholstered soft dove grey suede with polished nickel stud surround detail and matt-lacquered bookshelves with shagreen-patterned back panels and handles in shagreen leather detail, which conceals a fan coil unit and AV systems. The stud detail can be found again on the dining table seats.
A 2.8m long 'Apta' sofa by B&B Italia comes next, upholstered in custom fabric and sitting below an artwork purchased by SHH's client, whose colours are picked up in the golds and bronzes of the scatter cushions on the sofa.
A custom-designed chaise longue and ottoman create an informal divider between the living and dining zones. 'We very much wanted to keep this space as open as possible', explained Susan Knof, 'whilst always seeking to conceal any services, especially heating and cooling'. The chaise longue is in flannel grey cashmere wool seating to match the fireside chairs, with dark walnut tapered legs, corresponding with the dark timber of the dining table. The ottoman is in subtly-embossed metallic leather with pleated corners and exposed cover button detail on the sides and a cross-stitched joint detail on top, bespoke-designed by Susan Knof.
At the rear of the room sit two oversized 'Scubism Plump' chairs by Fratelli Boffi , upholstered in plum-coloured mohair to match the cushions on the fireplace chairs. Behind them the window overlooking the garden (with a 'Juliet' balcony) is covered in sheer wave-headed 'Verel de Belval' voile curtains. Flooring in the space is the same black fumed oak as the staircase, overlaid with a feature blind hem-edged art silk rug with a subtle stripe from Tim Page Carpets.
A cloakroom on the ground floor has a high-contrast design treatment with a cream ceramic background and a specially-commissioned accent wall in mosaic marble with the Latin words 'omne ignotum pro magnifico est' (all that is unknown seems beautiful) set into it. The mosaic is hand-cut Nero Marquina marble with all text inset in natural-finish Cromatica Super Branco, supplied by RIM and hand-cut in Italy.
The master bedroom suite occupies the whole of the first floor level, with two spaces connected or separated by a sliding door. A custom-designed daybed sits in the window alcove and can convert into a guest bed when needed, but the real function of the space is a walk-in wardrobe, with off-white satin lacquer joinery (which also conceals the aircon units) and classic vintage 1940s Italian furniture (stool and side tables) purchased by the client and designer together from the Battersea Art & Antiques Fair. The room also features a custom-made ottoman upholstered in zebra printed hair on hide.
The master bedroom has the high-end feel of a luxury hotel suite. The wallcovering is a subtle, tonal hounds tooth patterned paper (by Brian Yates) and the bed has a bespoke headboard in 100% lambs' wool in graphite grey with soft button details, as well as a throw in a subtle multi-toned cream zebra print pattern. The cushions are french-pleated, 100% Patagonian fog wool flannel fabric by Holland and Sherry. Cushions are a varied mix of mohair, silk and cotton. A side chair in the room is a 'Mirandolina' chair by the Italian manufacturer Giovanetti, whilst a further blind hem-edged art silk rug completes the fabrics for the room.
The room also features new bespoke joinery units (again concealing plumbing, AV and mechanicals) in cream and a matt satin dark chocolate-brown lacquer (to add a masculine note to the space), with subtly-engraved door and drawer fronts featuring custom door ironmongery from PE Guerin in New York, including styled antiqued silver drawer knobs and pulls ranging from Louis XV style to a modern octagonal knob. The unit houses a television, and also wraps around into the master bathroom behind, where it is covered in textured Dechierier tiling by Patricia Urquiola. A wall was knocked down to create the perfect master bathroom, which boasts a silver metallic Artquitect vanity unit and basin in a white lacquered setting, plus linen cabinet and mirror, all by Jaime Hyon.
On the second storey, a child's bedroom both fits with the rest of the house in terms of subtle tones, but is also animated and fun and very much allowed to be a proper children's room. Wall coverings are a tonal polka dot paper with a feature wall using a bird pattern paper, with Ed Annick 'Snijder'bird mirrors overlaid on the same wall. Extra decoration takes the form of a 100% wool sheared and sculpted sculptural, floral-patterned circular rug and over-scaled floor cushions in various fabrics. The accompanying bathroom is also playful but not too full-on, allowing for the child to grow up and still enjoy the space. Features include Fornasetti 'face' tiles, polished chrome Zuchetti basin taps and a Marcel Wanders mirror.
There is also a guest suite on this floor. The guest room has a slightly different colour palette in an array of blues, greys and silvers, including a bespoke scalloped headboard with a textured, perforated pattern and a dark walnut timber bookcase, whilst the guest bathroom, in soft, multi-toned and multi-textured tiling, has a larger concealed vanity unit with a storage drawer, a concealed medicine cabinet and custom-made, framed, bevelled-mirror fronts in a silver washed finish.
The final 2nd storey space is a study, featuring two Tom Dixon suspension pendant lights with concealed wiring in a bespoke joinery detail and leather-wrapped drawer pulls with an exposed top-stitch detail.