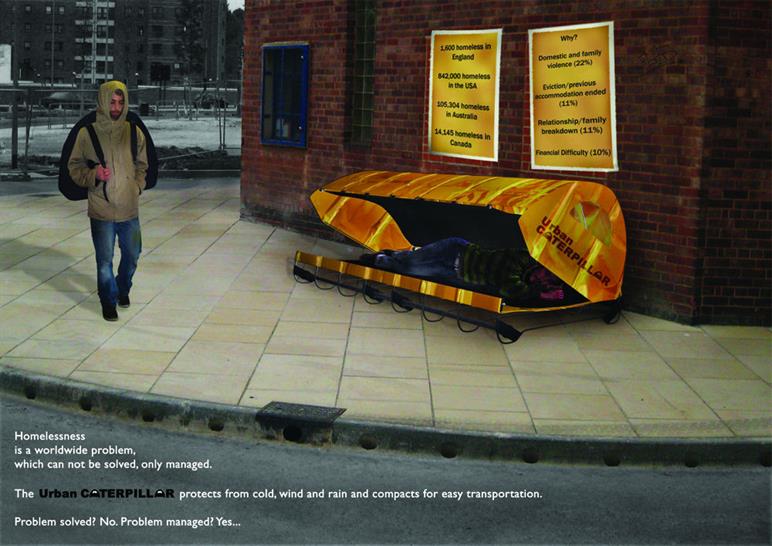 Click image to expand
Abby Brazier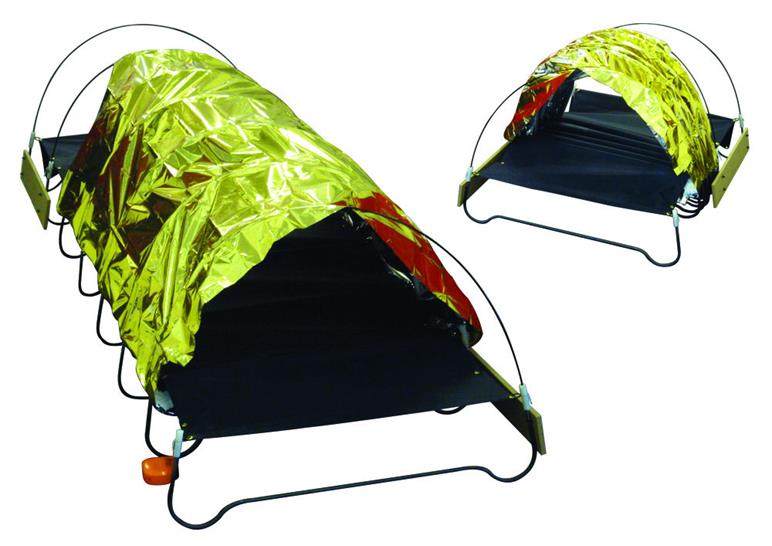 Click image to expand
Abby Brazier
of
Urban Caterpillar is the brainchild of Abby Brazier, concocted during her final year as a design student at Sheffield Hallam University. Working closely with international charity
The Salvation Army
, Brazier discovered that whilst free sleeping bags were handed out by many shelters, once wet they are near impossible to dry out – especially during the winter.
Another major issue the designer discovered during her research – including sleeping rough for the night in order to raise money for her local soup kitchen – was that contact with the ground allows the cold to permeate further. Combining these two concepts, Brazier has designed the Urban Caterpillar. The system suspends the user above the ground and shields them with an outer foil shell, acting as an insulator and a protective measure from wet conditions.
Shortage of available beds is an eternal problem for many homeless shelters and Brazier suggests that the Urban Caterpillar may be used as a short-term solution. Whilst many designers and potential investors have expressed an interest in moving this project out of the concept design stage, the recession has had a major impact and the project is yet to move forward.