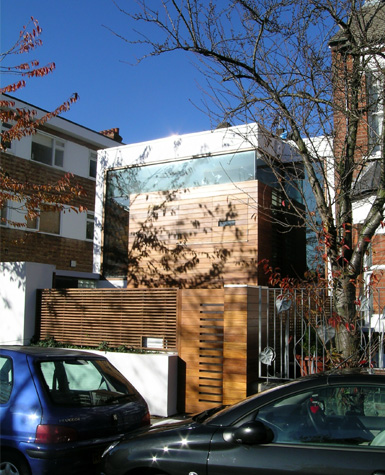 Compact urban Infill harmonises with tradition
Contemporary urban infill project achieves quality bright spacious living on a compact left over brownfield site.
A derelict site of only 65 sq.m. comprising a double garage has been transformed into a building that complements the streetscape. Acting as a compact bookend to a row of substantial Victorian terrace houses the building exudes warmth and visual interest through the composition of the primary building elements. A rich but limited palette of natural materials are organised in such a manner as to express an external and internal synthesis of plan, section and elevation. The elements and spaces contained within, interlock forming a cohesive entity, as one might expect to see in the design of a single component.